Home > About Radiant > Vision
Vision
Management Philosophy and Vision
Radiant has been consistently investing in equipments in recent years to move in line with customers' expanding their production capacities. In order to provide customers with value-added services, the company is promoting the factory resident service system, and strengthening after-sales and technical backup services to meet customer demands, enhance mutual relationship, control the market trend effectively, cooperate to increase production capacity and to expand the operation scale. Besides the production line of backlight module assembly, it has also established a complete molding and forming plant in order to master various key technologies and has successfully entered into the production of LGP key components to increase its profit margins.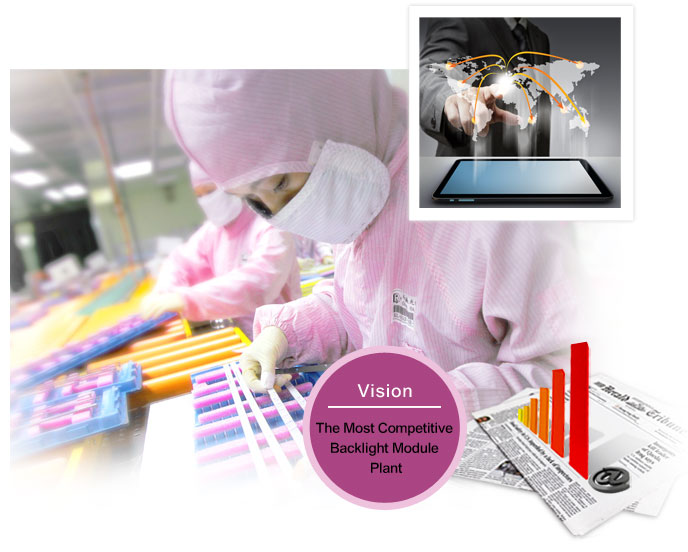 Management Philosophy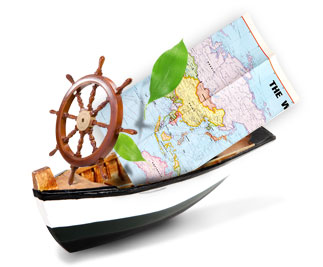 Cultivate professional sales personnel to improve their marketing capabilities, win more bulk orders from large international companies and become their long-term strategic partner.
Enhance proximity customer service and local procurement, and vertical integration with downstream customers to attain globular layout goal and become a world-class leading manufacturer.
Business Policies
Clarify market positioning, combine technology and capacity advantages to meet the needs of the new economy.
Use core competitive advantage technologies to develop diversified high-end new industries and new product segments.
Break through the technical field of product features and resist competition from the substitutes.
Move towards upgrading of design and manufacturing process, and prepare for the planning of transformation.
Construct a complete product development program, and use the correct method to get it in place at one time to reduce the cost of failure.
Implement lean operation management, improve the productivity of workers and machines, and optimize the resources.