Home > About Radiant > Company Overview
Company Overview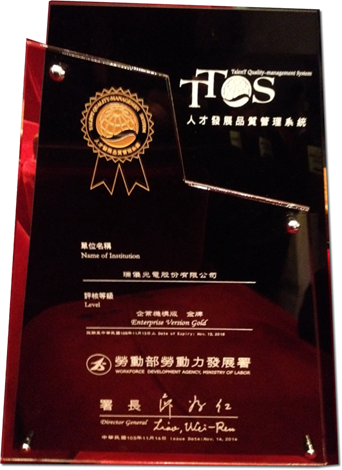 Radiant was founded in July 1995. It is Taiwan's first professional R&D and manufacturer of backlight modules to focus in designing, manufacturing, assembling and marketing of backlight modules.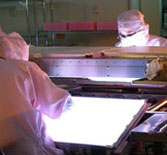 Radiant has been consistently investing a great deal of manpower and funding in R&D in the manufacturing process and technology innovation of products. Currently, the company is multi-national patent pending five technology fields, including the self-developed Pattern Design 4, and RODS and AODS that are capable of shortening the product development time, and its non-printing technology has moved ahead of the industry in both local and aboard. Not only has the company received "Development of New Leading Products" from Industrial Development Bureau, it has also won a patent on Pattern Correlation Method from Intellectual Property Bureau in August 2001. The products have gradually been accepted by renowned customers in the domestic and overseas markets. As a result of continuous growth, the company has become a leader in R&D capabilities and product competitiveness in the industry.
Radiant has always devoted itself to the upgrading of production technologies and quality assurance system. It received ISO 9001 in 1998 and has been importing advanced testing equipments, establishing and counseling with its subcontractors in both quality and auantity in order to enhance the quality and stability of products. These are the reasons for its products being well received in the domestic and overseas markets.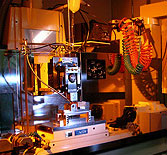 Radiant has been constantly investing in equipments in recent years to move in line with customers' expanding their production capacities. In addition, to provide customers with value-added services, the company is promoting the factory resident service system, and strengthening after-sales and technical backup services in order to meet customers' demands, enhance mutual relationship, control the market trend effectively, cooperate to set up production capacity and to expand the operation scale. Besides the production line of backlight module assembly, it has also established a complete molding and forming plant in order to master various key technologies and has successfully entered into the production of key components for LGP to increase its profit margins.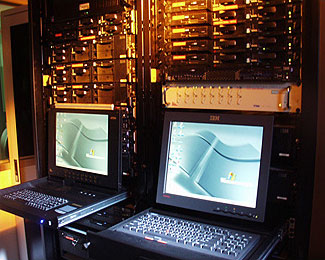 In recent years, due to the gradual shortening of product life cycle in the market, there is a need to shorten the pre-production time, and so the small-quantity/large-variety production tactic has become a common requirement from many customers. Radiant's production line has the merits of short production cycle and quick changing process to fulfill small-order demands from customers, and able to arrange multi-production lines simultaneously to satisfy bulk orders from big customers.
In the future, Radiant will be able to master the product development trends and manufacturing techniques in both local and aboard, and develop new processing technologies and skills to keep ahead of others to become a leader in manufacturing backlight modules. Taking its own backlight module related technologies as the foundation, the company will also be able to get hold of the growth trend of LCD industry and diversify its business operation to LCD related domains in the form of vertical and horizontal integration development. This can be done by coordinating the firm's specialty in backlight module manufacturing and a future globalization plan to become the key manufacturer of backlight modules in the world.
To coordinate with the firm's specialty in backlight module manufacturing and a future globalization plan to become the key manufacturer of backlight modules in the world.